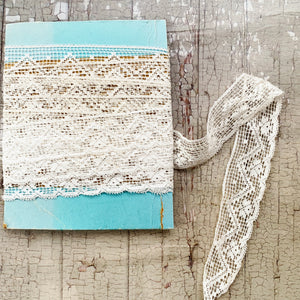 This lace, with a lovely triangle and floral design is on its original card, there are approximately 2 meters on the card. Price is per meter.
I would use this for a dolly apron, or for a petticoat peeping out from under a skirt. 
These vintage laces are genuinely very old, so they will show signs of their age. Please bear that in mind, I think it adds to their charm.